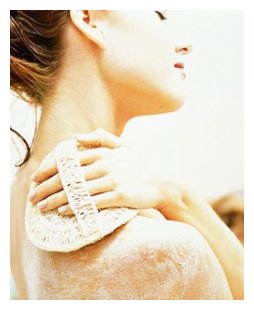 There are plenty of skin care products out there that are best left to the professionals.   Salt and sugar scrubs, on the other hand, can be made quite easily in your kitchen, so for those who enjoy homemade products and custom scents, here's your opportunity.  The scrubs are a way to gently exfoliate your body and promote healthy skin. They can be used before or along with your bath or shower.
The first thing you need to decide is whether you prefer salt or sugar.  Those with sensitive skin often do better with sugar, which is more gentle and melts away faster in the warm water.  Then, it's time to collect your ingredients.
The basics of the recipe are sugar or salt, food grade oil (such as jojoba, grapeseed, or avocado), and essential oils.   You can use a variety of different oils depending on your skin's needs. For example, grape seed oil is slightly astringent and great for oily skin, while sweet almond oil is great for dry skin that needs a lot of moisturizing.  You might also choose to use a bit of honey, especially in sugar scrubs, to help smooth out the texture of the scrub.  You can get creative with seasonal scents, or even add some coffee crystals for a little extra wake-up power in your shower.
Here's a sample recipe:
8 cups salt OR sugar (raw or light brown)
2 cups jojoba oil
1/2 cup avocado oil
Your choice of essential oils (a few drops)
Honey for texture
Slowly mix the oils into the sugar or salt. You are aiming for a consistency that is wet, yet allows you to ball it up without it dripping back through your fingers.  Add honey and/or more oil as needed.  When you have achieved your desired texture, mix in your essential oils.
Note: be sure to use pure essential oils and not fragrance oils which are often synthetic and can be highly irritating.